Our Story
At Richardson Executive Search (Richardson), we believe actions speak louder than words, especially for our clients: the best-of-the-best businesses, organizations, and executives in Canada and the United States.
Built with a strong Alberta entrepreneurial spirit and unwavering integrity dating back to 1974, Richardson, and our parent company, the ECL Group of Companies, are truly in a class of their own. Born out of the needs of our clients, Richardson has been finding, placing and enhancing executive talent since 2014.  
We were founded and are headquartered in Edmonton with an office in Calgary. Don't let our physical location deter you, we are nimble enough to pivot and customize a search yet able to compete locally, provincially and nationally, based on our client's requirements. We are rapidly growing across Canada and into the United States with successful placements in Ontario, Northwest Territories, Arizona and Nebraska (to name a few). We truly believe that because we are a boutique, locally owned search firm, we are able to move quickly and identify talent with no restrictive process.
Our President and CEO along with our Vice Presidents have over 50 years combined experience in the executive and professional recruitment and leadership development. Our Richardson team members are well networked from coast to coast and sit on a number of boards and committees to be involved in their community.
We are dedicated to being the most diligent, hard-working, and invested team in search of executives for leading organizations, like yours.
Richardson focuses on quality over quantity by conducting exercises with companies to gain more awareness of the people and processes within. This enables us to explore your culture and needs before pursuing a proven leader who will fit well with your team's culture, values, and the role's required experience.
Richardson's commitment to your leadership doesn't stop once we find the right executive for your organization. We will support your team to expedite onboarding processes—including integration of new employees with existing members to form a strong, revitalized team.
We are committed to providing expert search and advisory services to you, along every step of your journey.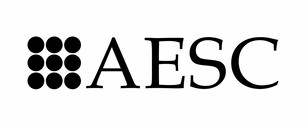 We are Members of Association of Executive Search and Leadership Consultants
The Association of Executive Search and Leadership Consultants (AESC) is the global professional association representing the most respected and trusted executive search and leadership consulting firms worldwide.  Established in 1959, AESC has been the gold standard for quality and ethics in executive search and leadership consulting worldwide.
Since its founding, AESC has been the leader in setting the quality standard for the executive search and leadership consulting field. With over 16,000 trusted professionals in 1,200+ offices across 70+ countries, AESC Members are experts providing consulting services in leadership, teams, and culture to leading organizations globally. They leverage their expertise to place over 100,000 executives annually in board of directors and C-level positions across various industries.
AESC Members adhere to the AESC's industry-recognized Code of Professional Practice, assuring clients worldwide that they can rely on these consultants as trusted advisors for their most important projects.
AESC members are committed to upholding the highest quality standards in executive search and leadership consulting, benefiting both clients and the profession. Our mission: Shape. Connect. Educate. Innovate.
For AESC's career service connecting executive-level candidates to the world's leading executive search firms, visit bluesteps.com.       
To learn more about AESC, click here.